Own a local business in the Barrie area? Are you in search of more eyes on your product or service? Or perhaps you are looking to advertise an event or real estate listings? We can certainly help…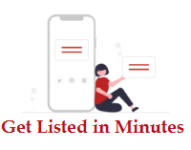 Get listed with a featured ad and get hundreds of potential new customers. All our advertising is affordable and geared for small businesses, Realtors, services and Entrepreneurs operating in the Barrie area.
Getting listed within minutes
We make the ad creation process easy & fast. Get your ad up and Featured within minutes using our self-serve platform. Boost your Sales and get listed within minutes…
---
Featured Business Advertising $40

/

7 days
Have your business featured across all our media platforms and reach over 30,000 Barrie residents through our groups, pages and website. Max. 2 Slots per week.
Includes…

Featured Slot 1 Availability:
100%
Featured Slot 2 Availability:
0%
Stats from (1) Facebook Group
---
Directory Listing Advertising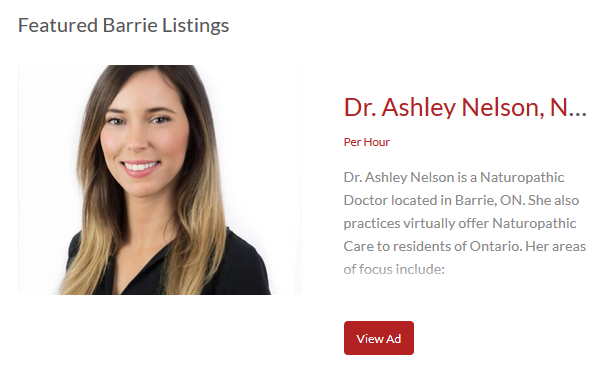 We are constantly bringing more exposure to your ads in a creative way!
Get more exposure and rank higher on Google, Yahoo, Instagram, Twitter and Facebook with our directory listings. With our directory listing you will receive a do-follow backlink which will give you an advantage locally. We also promote your business across our social media channels!
We use industry standard encryption an SSL Certificate which guarantees that your sensitive data shared between our server and your browser, is secure and safe.
See our directory package benefits below…
Featured Listing Examples
All directory packages include your ad being featured site wide. Including the homepage, sidebars, category pages, blog pages and more.
Directory Package 1 – $349.99 
Have your business added in the directory for 365 days with your own detailed write up and business photos. Includes…
Added website link (do-follow backlink)
Featured ad site-wide
Added business hours
Instagram and Facebook url
Use of text/images/html in ads
Added location
Business profile
Special Offers section
Added number/Call Now button
Enable/Disable directory comments/reviews
Personalized dashboard to manage ads and stats
Free yearly banner advertisement placement.
Email promotion to our members.
Featured ad placement on all pages
We post your ad on our social media accounts twice a month. This consists of four quality Barrie groups with over 30,000+ members, our Facebook page, Twitter, Tumblr and Instagram.

Save 75%

OFF this month by using coupon code: 75off


---
Directory Package 2 – $299.99 
Have your business added in the directory for 365 days with your own detailed write up and business photos. Includes…
Added website link (do-follow backlink)
Featured ad site-wide
Added business hours
Instagram and Facebook url
Use of text/images/html in ads
Added location
Business profile
Special Offers section
Added number/Call Now button
Enable/Disable directory comments/reviews
Personalized dashboard to manage ads and stats
Free yearly banner advertisement placement.
Email promotion to our members.
Featured ad placement on all pages
We post your ad on our social media accounts once a month. This consists of four quality Barrie groups with over 30,000+ members, our Facebook page, Twitter, Tumblr and Instagram.
Save 75% OFF this month by using coupon code: 75off

---
Directory Package 3 – $249.99
Have your business added in the directory for 365 days with your own detailed write up and business photos. Includes…
Added website link (do-follow backlink)
Featured ad site-wide
Added business hours
Instagram and Facebook url
Use of text/images/html in ads
Added location
Business profile
Special Offers section
Added number/Call Now button
Enable/Disable directory comments/reviews
Personalized dashboard to manage ads and stats
Free yearly banner advertisement placement.
Email promotion to our members.
Featured ad placement on all pages
We post your ad on our social media accounts every 2 months. This consists of four quality Barrie groups with over 30,000+ members, our Facebook page, Twitter, Tumblr and Instagram.
Save 75% OFF this month by using coupon code: 75off

---
Banner Advertising