Discovery Child Care Centre Barrie
Photo Gallery
Discovery Child Care Centre Barrie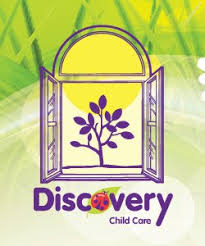 Barrie Business Details
🕐
Monday 7:30a.m.–5:30p.m.
Tuesday 7:30a.m.–5:30p.m.
Wednesday 7:30a.m.–5:30p.m.
Thursday 7:30a.m.–5:30p.m.
Friday 7:30a.m.–5:30p.m.
Saturday Closed
Sunday Closed
About this Barrie Area Business
Discovery Child Care centre is a Barrie community based day care which is licensed. They provide high quality, play-based learning programs for kids aged 6 weeks to 12 years. They have won awards for their programs!

Listing Owner
Member Since: December 27, 2016
BarrieAds has been helping businesses in the Barrie since 2016. Register FREE and have your ads listed in minutes!.
Contact Owner
Complete the form below to send a message to this owner.
Featured Listings
Reach 30,000+ Barrie Residents
Reach 30,000+ Barrie Residents
Now Hiring ★Increased Wages★Bonuses
Now Hiring ★Increased Wages★Bonuses
Dr. Seyedeh Neda Mozaffari, Naturopathic Doctor
Dr. Seyedeh Neda Mozaffari, Naturopathic Doctor
Tiles, Renovations, Scrap Pick-up and Pressure Washing
Tiles, Renovations, Scrap Pick-up and Pressure Washing