Photo Gallery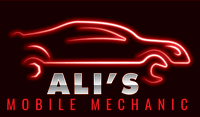 Ali's Mobile Mechanic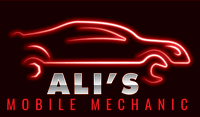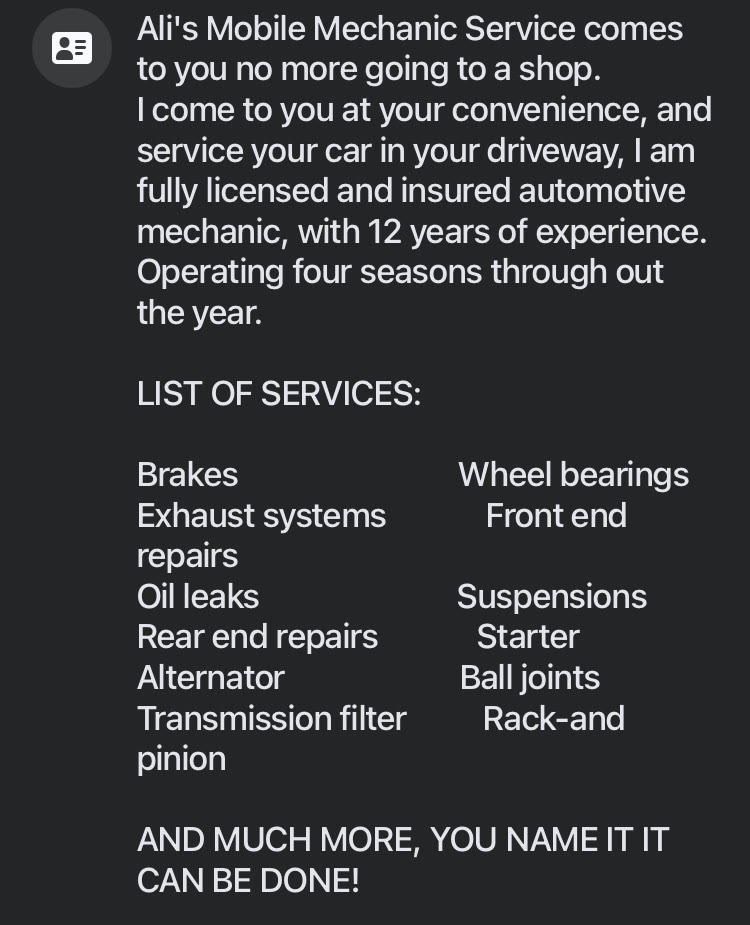 Barrie Business Details
🕐
Hours:
Wednesday 8 a.m.–5 p.m.
Thursday 8 a.m.–5 p.m.
Friday 8 a.m.–5 p.m.
Saturday 8 a.m.–5 p.m.
Sunday Closed
Monday 8 a.m.–5 p.m.
Tuesday 8 a.m.–5 p.m.
About this Barrie Area Business
Ali's mobile mechanic is a unique, affordable and convenient business which can help repair your cars. We provide services in Barrie, Innisfil,Wasaga beach, Collingwood, Alliston and Newmarket.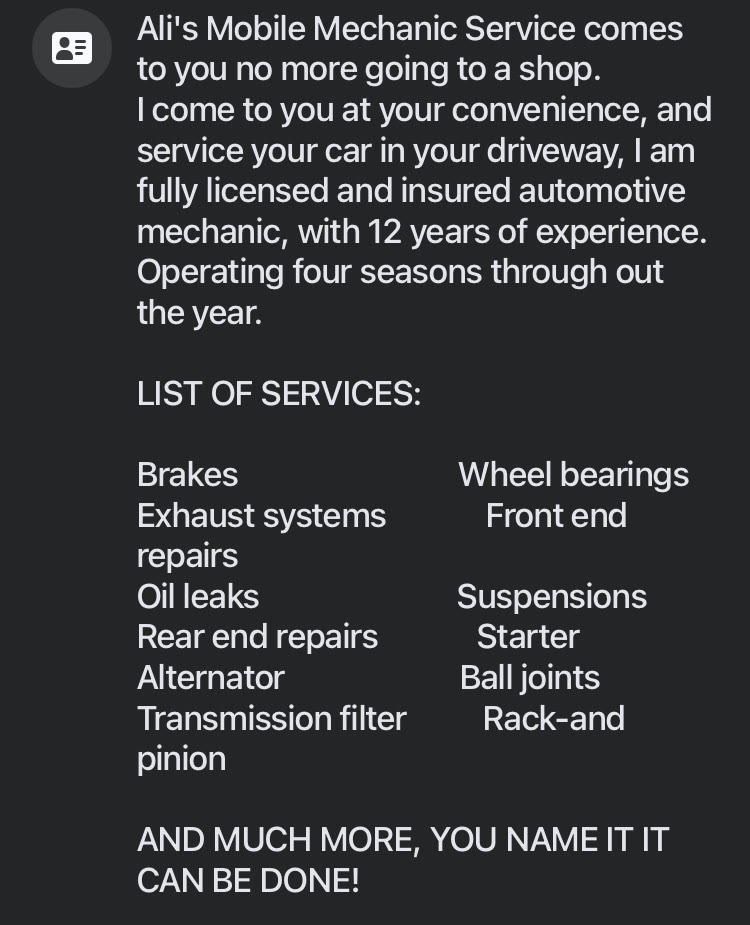 Listing Owner
Member Since: December 27, 2016
BarrieAds has been helping businesses in the Barrie since 2016. Register FREE and have your ads listed in minutes!.
Contact Owner
Complete the form below to send a message to this owner.