Photo Gallery
Moose Winooski's Barrie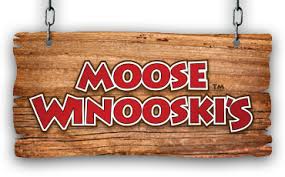 Barrie Business Details
🏷️
Come by to see daily specials
🕐
Saturday 11AM–1AM
Sunday 11AM–1AM
Monday 11AM–1AM
Tuesday 11AM–1AM
Wednesday 11AM–1AM
Thursday 11AM–1AM
Friday 11AM–1AM
Suggest an edit
About this Barrie Area Business
Like Canadian food? Moose Winooski's is likely what you are looking for. From parties to celebrations they can help you have a great time. Like Ribs? Try the Moose's best ribs and wings in Barrie. Friendly staff. Great meals. Great prices.

Listing Owner
Member Since: December 27, 2016
BarrieAds has been helping businesses in the Barrie since 2016. Register FREE and have your ads listed in minutes!.
Contact Owner
Complete the form below to send a message to this owner.