Business Details
🏷️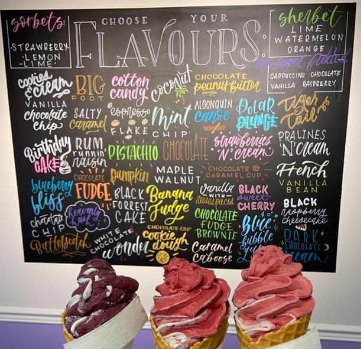 🕐
Monday 11a.m.–7p.m
Tuesday 11a.m.–7p.m
Wednesday 11a.m.–7p.m
Thursday 11a.m.–7p.m
Friday 11a.m.–7p.m
Saturday 11a.m.–7p.m
Sunday 11a.m.–7p.m
About this Barrie Area Business
Looking for something to do on the weekend? Why not take a drive to Thornton for some ice cream and maybe some lunch? The Parlour in Thornton is a great place to hit up on a sunny day if your into cold treats and their neighbor 'Fry's the Limit' has fries, coney dogs, poutine, meat pies and much more.
It seems these two outdoor eatery's have teamed up as they share a website which supports both establishments. Such a great idea! Next time your headed down Highway 27, you should stop at the Parlour and try one of their wonderful ice creams!
Verified user
Share this Barrie Business ❥
Listing by
Member Since: December 27, 2016
BarrieAds has been helping businesses in the Barrie/Simcoe region since 2016. Let us help you gain more exposure to your business. Contact us today and find out how we can help.
Contact Owner
Complete the form below to send a message to this owner.
Account Info
---
December 31, 1969 8:00 pm
May 19, 2022 10:35 am
---
Membership