Photo Gallery
Winners Bayfield St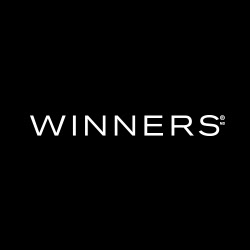 Barrie Business Location
---
411 Bayfield St Barrie Ontario L4M 6E5
Barrie Business Details
🏷️
Win Your Gifts is back
The contest starts November 6, exclusively for Loyalty members. Register your STYLE+ card now to get into the winning spirit!
🕐
Sunday 10AM–6PM
Monday 9:30AM–9PM
Tuesday 9:30AM–9PM
Wednesday 9:30AM–9PM
Thursday 9:30AM–9PM
Friday 9:30AM–9PM
Saturday
(Armistice Day)
9:30AM–7PM
Hours might differ
About this Barrie Area Business
Winners is an outlet store which is located on Bayfield street in the city of Barrie. Winners carries big brands at discount prices. They also carry a variety of household items. Whatever type of style your looking for Winners can help you suit up in style.


Listing Owner
Member Since: December 27, 2016
BarrieAds has been helping businesses in the Barrie since 2016. Register FREE and have your ads listed in minutes!.
Contact Owner
Complete the form below to send a message to this owner.