Archaistic Very OLD Chinese Jade ornament, Jinbu, VERY OLD
Photo Gallery

Archaistic Very OLD Chinese Jade ornament, Jinbu, VERY OLD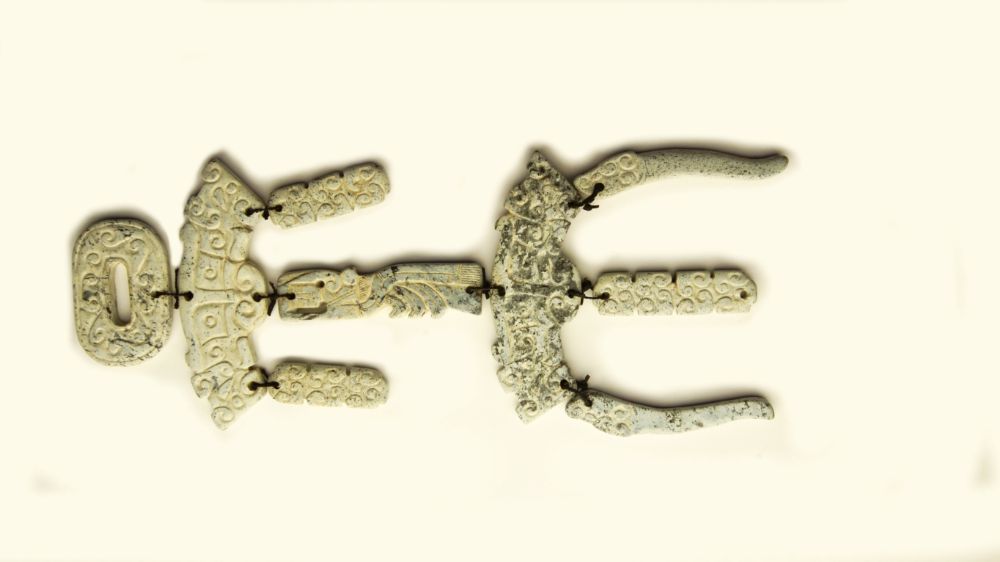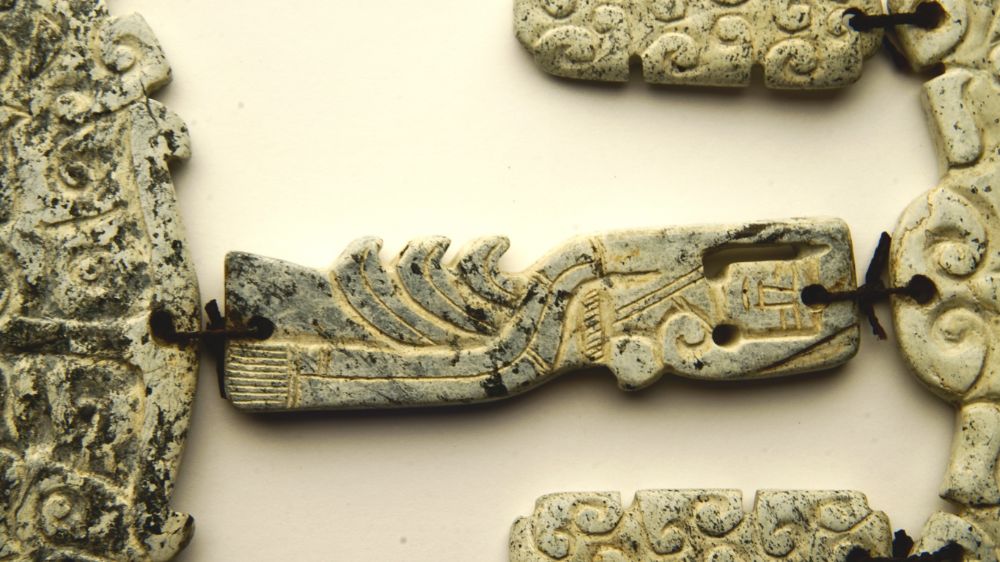 Barrie Business Location
---
2186 F & G LINE ROAD, RR#2 RICHARDS LANDING Ontario P0R1J0
Barrie Business Details
| | |
| --- | --- |
| 🛣️ | 2186 F & G LINE ROAD, RR#2 |
| 🗺️ | RICHARDS LANDING |
| 🛣️ | Ontario |
| 📮 | P0R1J0 |
About this Barrie Area Business
Western Han Dynasty covered a period from 206 BC to 24AD
Western Han Dynasty style Womens' Jade hanging ornament. Very rare, very old. This type of ornament was worn by ancient Chinese women of status,usually it hung from the waistband, and naturally rattled as she moved. These are very rare items, very hard to find. This item is made from Genuine Nephrite Jade, the "Imperial Gem" of China, and very much desired in ancient China – it was more valuable than Gold. Made by specialized craftsmen for the nobility, never owned by common people. Nephrite Jade was so precious that it was buried with its' owner as a symbol of eternity, in some burials it was laid on the body with other precious items of Jade and pottery and burned. This naturally changed the color of the Jade to the opaque that you see here, this piece has been burned. This very rare item shows not only the transformation by fire, but also shows awesome carving in the Western Han Dynasty style, most notably the "dancing lady" center piece. Originally it would be tied together with silk, but the silk is long gone, and it now tied with a more modern thread.
This has been part of our personal collection for a number of years, we obtained it from a private collection in China directly. This is very old, and very special. It would display beautifully in a shadow box with mat and frame, and hang in a corporate, office, or other important location. Very few of these have been available for the general public to obtain.
It measures 23 cm long X 9 cm wide at the widest portion of the huang. The Dancing Lady focal measures 6.5 cm X 1.75 cm wide X .5 cm deep. We have presented this item for your viewing with all details to the best of our knowledge, if you have any questions ASK.
We are a private collector of old Chinese Jade, and will be offering a few pieces from our personal collection, to a buyer that will appreciate the piece for its' historic and artistic value.
Please contact us by email for first contact. Serious inquiries only please. Listing Owner
Member Since: August 29, 2018
Contact Owner
Complete the form below to send a message to this owner.
Featured Listings
Now Hiring ★Increased Wages★Bonuses
Now Hiring ★Increased Wages★Bonuses
Dr. Seyedeh Neda Mozaffari, Naturopathic Doctor
Dr. Seyedeh Neda Mozaffari, Naturopathic Doctor
Wise Words Tutoring
| | |
| --- | --- |
| 🛣️ | Peel Street |
| 🗺️ | BARRIE |
| 🛣️ | Ontario |
| 📮 | L4M 3L3 |
| ⚙ | Contact Us |
| ☎ | 9057589435 |
Tiles, Renovations, Scrap Pick-up and Pressure Washing
Tiles, Renovations, Scrap Pick-up and Pressure Washing
Dr. Ashley Nelson, Naturopathic Doctor
Dr. Ashley Nelson, Naturopathic Doctor
Reach 30,000+ Barrie Residents
Reach 30,000+ Barrie Residents