Moonwalk Bouncer & Amusement Rentals
Photo Gallery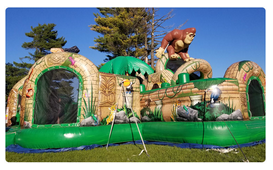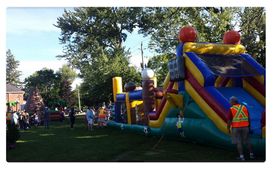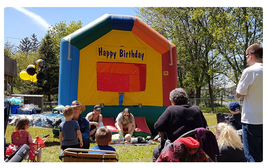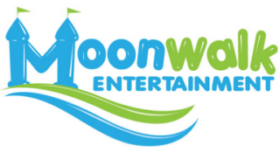 Moonwalk Bouncer & Amusement Rentals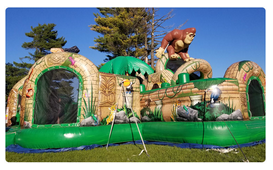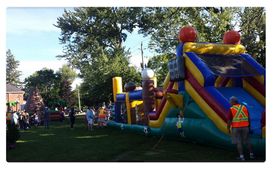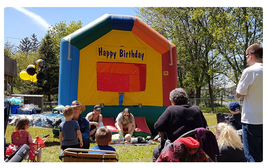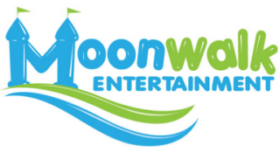 Barrie Business Details
🕐
Monday 9a.m.–10p.m
Tuesday 9a.m.–10p.m
Wednesday 9a.m.–10p.m
Thursday 9a.m.–10p.m
Friday 9a.m.–10p.m
Saturday 9a.m.–10p.m
Sunday 9a.m.–10p.m
About this Barrie Area Business
Moonwalk Bouncer & Amusement Rentals offer some really cool fun for events and birthday parties. Their staff can assist with any type of event and they are very efficient and quick. They are located in the North end of Barrie, but they service all of Barrie and can deliver the inflatables. They can provide carnival treats and even entertainment. Just ask them what they can do for your next party!
Moonwalk Stuff
Inflatable rental
Carnival treats
Artists & Entertainers
Slides
Obstacle courses
Moonwalk Specials
Backyard Long Weekend Special: (July, Aug & Sept) dropped off Friday and picked up Monday Starting from $625.00
✔ $25 off for loyal customers (2 or more events per Season)
✔ $25 off inflatables for new customers
✔ $25 off when you rent 3 + inflatables
✔ $50 off when you rent 4 + inflatables
✔ $75 off when you rent 5 + inflatables
✔ $100 off when you rent 6 + inflatables

Listing Owner
Member Since: December 27, 2016
BarrieAds has been helping businesses in the Barrie since 2016. Register FREE and have your ads listed in minutes!.
Contact Owner
Complete the form below to send a message to this owner.