Photo Gallery
Hair Treatments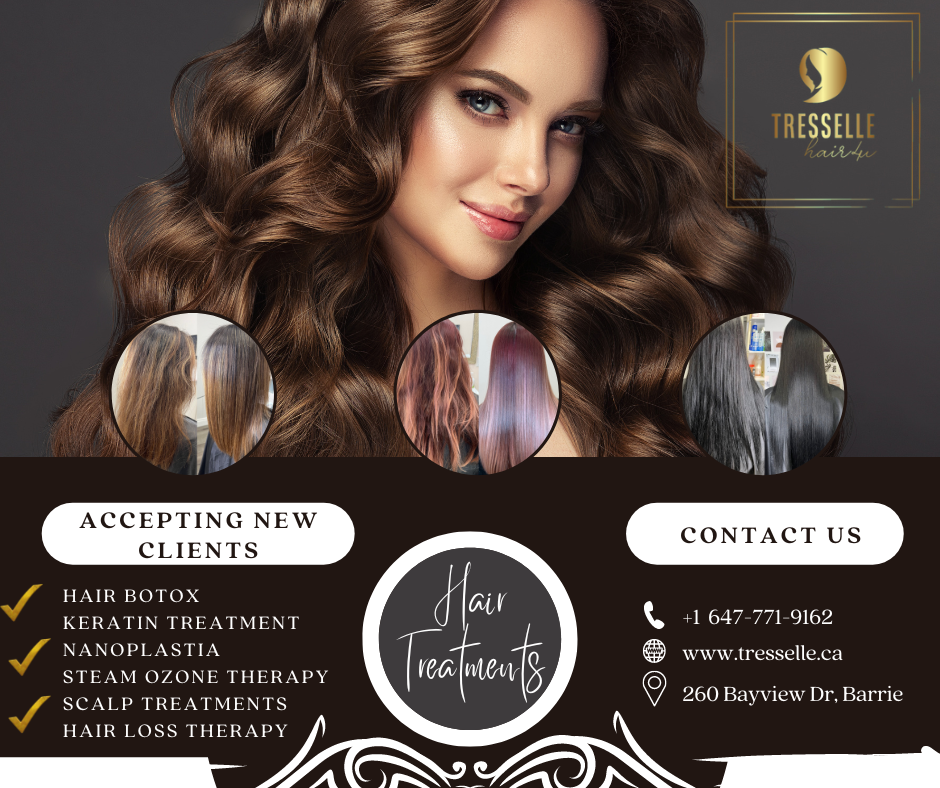 About this Barrie Area Business
Tresselle studio is inviting you for professional hair treatment services in south of Barrie. Currently we are accepting new clients for Smoothing treatment,  Keratin, Nanoplastia, Hair Botox, Intensive Scalp treatments (we treat dandruff, oily scalp, hair loss, sensitive, dry), Steam Ozone Therapy,  Hair  Recovery (Cold Botox) for dry, damaged hair etc.
Free consultations are available. Please feel free to contact us via text message with a picture of your hair at the back to receive a quote and advice on treatment.
To view more information and Top quality professional hair care is available on website: www.tresselle.ca Listing Owner
Member Since: February 3, 2021
Contact Owner
Complete the form below to send a message to this owner.