Barrie Business Details
🏷️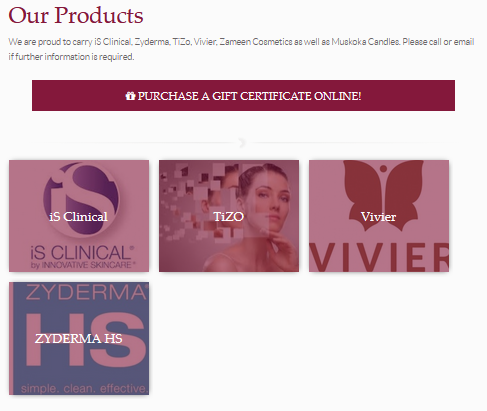 🕐
Monday 10a.m.–5p.m
Tuesday 10a.m.–7p.m
Wednesday 10a.m.–5p.m
Thursday 10a.m.–8p.m
Friday 10a.m.–4p.m
Saturday 10a.m.–4p.m
Sunday Closed
About this Barrie Area Business
Spa Lumina's goal is to illuminate the natural beauty within, they help men and women with technologically advanced non-surgical treatments and spa services. They offer many services including JUVÉDERM®, BELKYRA™, BOTOX®, microdermabrasion, laser hair removal, microneedling, massage, body contouring, manicures, pedicures, facials and Spa Packages.
All clients are seen and assessed by their Docotor so that he can make sure the appropriate treatment is used to achieve your goals.

Listing Owner
Member Since: December 27, 2016
BarrieAds has been helping businesses in the Barrie since 2016. Register FREE and have your ads listed in minutes!.
Contact Owner
Complete the form below to send a message to this owner.