Photo Gallery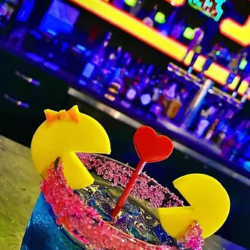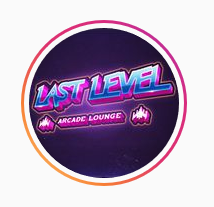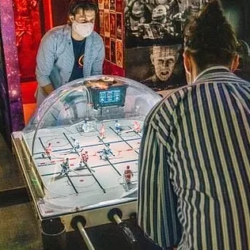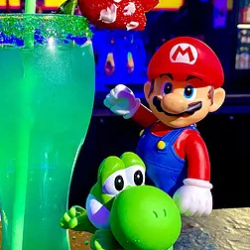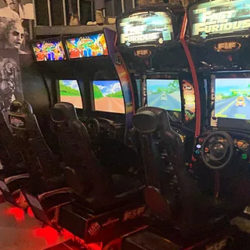 Last Level Lounge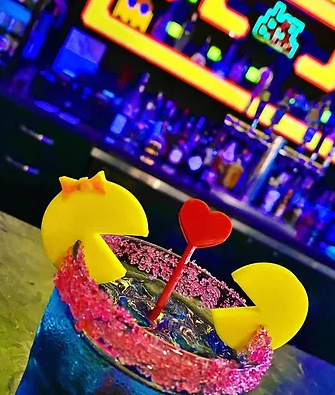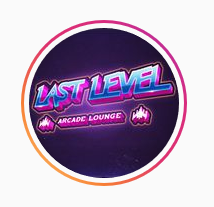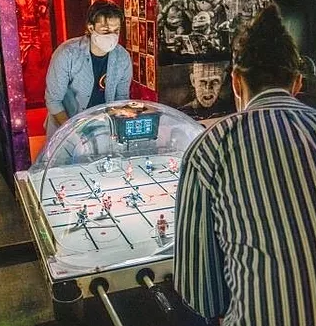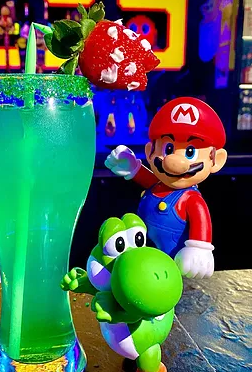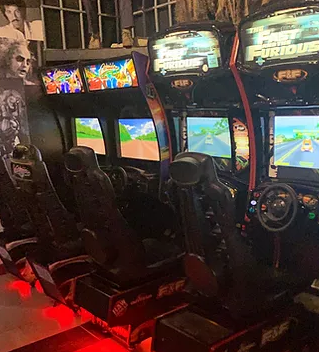 Barrie Business Details
🏷️
PRIVATE FUNCTIONS
Includes all games free to play with kitchen/bar service.
It's the whole place to yourself!
​
2-9 People: $15 an hr per person. Each additional hr $10/pers.
10 or more: $95 flat rate first hour. Each additional hour half price.
🕐
Monday Closed
Tuesday 5–10p.m
Wednesday 5–10p.m
Thursday 5–10p.m
Friday 4–10p.m
Saturday 2–10p.m
Sunday 2–10p.m
About this Barrie Area Business
Looking for something different to do in Barrie? Look no further as Last Level Lounge on Dunlop St. offers rental of their entire arcade bar for all types of functions. Enjoy some great simple food and cold colorful beverages while you play classic arcade games.
🕹 Play classic arcade, air hockey or pinball games
🍺 Local beers on tap
🍕 Great Pizza
Pizza Menu
CANADIAN – Topped with strips of bacon, sliced pepperoni and mushrooms
​HAWAIIAN – Topped with ham and pineapple
MARGARITA – Just cheese, basil and oregano. The classic pizza
PEPPERONI – Cheese and Pepperoni
FOUR CHEESE – Mozzarella, Parmesan, Swiss, and gorgonzola
VEGETARIAN – Topped with creamy goat cheese, tomato, artichokes and mushrooms
Drinks
Domestic
Import
​Local Draft
Liquor menu available upon request
​

Listing Owner
Member Since: December 27, 2016
BarrieAds has been helping businesses in the Barrie since 2016. Register FREE and have your ads listed in minutes!.
Contact Owner
Complete the form below to send a message to this owner.