Photo Gallery
Lockeroom Barrie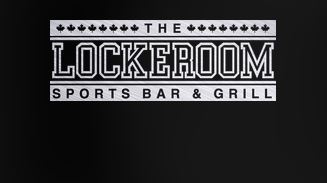 Barrie Business Details
🏷️
Wednesday's - .89cent Wings + Shrimp
Thursday's - $5.99 Burgers
Sunday's - $3.99 Ceasars + .89cent Wings
🕐
Monday 11a.m.–11p.m
Tuesday 11a.m.–11p.m
Wednesday 11a.m.–11p.m
Thursday 11a.m.–11p.m
Friday 11a.m.–11p.m
Saturday 11a.m.–11p.m
Sunday 11a.m.–11p.m
About this Barrie Area Business
The Lockeroom has been in Barrie since 1992. Seen as Barrie's #1 sports bar, The Lockeroom has 18 drafts on tap, along with their famous chicken wings. The wings are so good that they were voted Barrie's best. With a large menu, you will be sure to find a delicious meal to enjoy while watching the game!

Listing Owner
Member Since: December 27, 2016
BarrieAds has been helping businesses in the Barrie since 2016. Register FREE and have your ads listed in minutes!.
Contact Owner
Complete the form below to send a message to this owner.