Photo Gallery
Mucho Burrito Barrie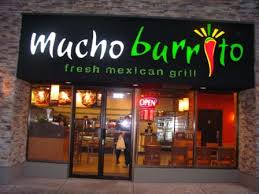 Barrie Business Details
🏷️
1. Get your MTY Rewards loyalty card at your local Mucho Burrito
2. Register your card at mtyrewards.ca
3. Start collecting points. $1 = 10 points
4. Redeem points for free food (like burritos and tacos)
🕐
Saturday 10AM–11:30PM
Sunday 10AM–10:30PM
Monday 10AM–10:30PM
Tuesday 10AM–10:30PM
Wednesday 10AM–10:30PM
Thursday 10AM–11:30PM
Friday 10AM–11:30PM
About this Barrie Area Business
Mucho Burrito is an establishment in the Barrie area for authentic Mexican food. They have two locations which are located on Bayfield and Bryne Dr. The food served is with real food as they don't use artificial preservatives, fat substitutes and fake flavours.
Mucho Burrito makes hand made food from real ingredients, right in front of you.

Listing Owner
Member Since: December 27, 2016
BarrieAds has been helping businesses in the Barrie since 2016. Register FREE and have your ads listed in minutes!.
Contact Owner
Complete the form below to send a message to this owner.